Compassionate
healthcare
for all women
bar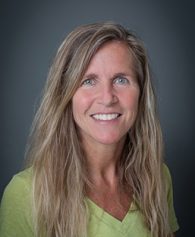 Laura Danz,
M.D., F.A.C.O.G.
Dr. Danz earned her bachelor of science degree from Nazareth College in Kalamazoo. She then attended Wayne State University's School of Medicine, receiving her medical degree in 1988. Following a four-year OB/GYN residency at Wayne State, Dr. Danz moved to Traverse City in 1992 and has practiced as OB/GYN here ever since. She and her husband, Tom, have two children – Maddy and Gus. A native of River Rouge, Michigan, Dr. Danz loves the opportunities Northern Michigan offers outdoor enthusiasts; she enjoys jogging, swimming, water skiing, rollerblading, beach volleyball and Bikram yoga.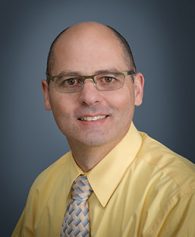 Timothy P. Madion,
M.D., F.A.C.O.G., MBA
Dr. Madion is a graduate of Traverse City Central High School. He received his bachelor of science degree from the University of Michigan and went on to earn his medical degree from U of M Medical School. After completing his residency at St. Joseph Hospital in Denver, Colorado, he returned to Traverse City in 1999. He earned an MBA from Michigan State in 2006. He and his wife, Charity, have six children, Camille, Aimee, Anne-Marie, Carl, Nora and the newest addition to their family, John, born in December of 2008. In his free time Dr. Madion enjoys spending time with his family, reading, guitar playing and running.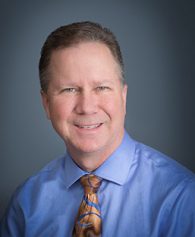 Douglas L. McKay,
M.D., F.A.C.O.G.
Dr. McKay, originally from Decatur, Illinois, received both his undergraduate and medical degrees from the University of Illinois. Following his residency with St. Joseph Mercy Hospital in Ann Arbor, Dr. McKay continued on staff at St. Joseph's and the University of Michigan Medical Center before moving to Marquette General Hospital. He relocated to Traverse City in 2001 as one of the original members of the Grand Traverse Women's Clinic. He has also held clinical appointments with both U-M and Michigan State University and has served on the Advisory Council for the Michigan section of the ACOG. Dr. McKay enjoys golfing, fishing and spending family time with wife Libby and sons, Jack and Teddy.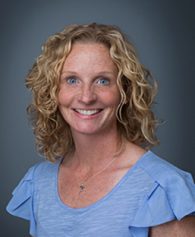 Alissa O'Hagan,
M.D., F.A.C.O.G.
Dr. O'Hagan is a Michigan native and earned her undergraduate degree from Kalamazoo College, after which she attended medical school at New York Medical College, where she graduated with honors and gained an interest in women's health. Dr. O'Hagan trained at the University of Chicago—a high-risk center for obstetrics and gynecology—and was awarded an Alpha Omega Alpha teaching award. Dr. O'Hagan has been practicing obstetrics and gynecology since 2011 and enjoys taking care of women and their families during some of their most precious moments as related to pregnancy and delivery. She also loves to help with routine or problem-related gynecologic care. Dr. O'Hagan has done medical volunteer work in Ethiopia, India, and Bolivia. She is married with three young children and loves an active lifestyle with her family. She played basketball in college and loves to run and bike and chase around her kids and yellow lab.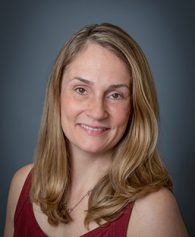 Julia Riddle,
D.O.
Dr. Riddle A native of Traverse City, Dr. Julia Riddle attended Michigan State University for both her undergraduate and medical school studies. She received her doctorate from the MSU College of Osteopathic Medicine and served her residency at Munson Medical Center. With a diverse medical background, Dr. Riddle has previously served as a medical lab tech and as a doula to help with natural childbirths. She is the proud mother to 5 children: Asher, Miles, Maya, Stella and Gio. In her spare time Dr. Riddle enjoys running, yoga and biking.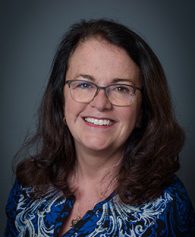 Marcy D. Verplanck-Kanitz,
D.O., F.A.C.O.G.
Dr. Verplanck-Kanitz is a native of midwestern Michigan. She received her undergraduate and medical degrees from Michigan State University. She completed her specialty training in Obstetrics and Gynecology at Metropolitan Hospital in Grand Rapids in 1992. That same year, she began her practice in Traverse City. She and her husband, Michael, have three grown children: Arielle, Marc and Delin. They enjoy living in northwestern Michigan with all it has to offer in every season. Dr. Verplanck-Kanitz enjoys the variety of opportunities and challenges that her specialty has to offer. It is a privilege to be involved in all the stages of a woman's life.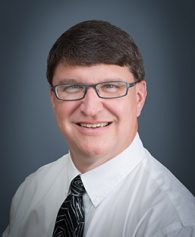 Kurt Wright,
M.D., F.A.C.O.G.
Dr. Wright, was born and raised in Columbus, Ohio. He received his undergraduate and medical degrees from the Ohio State University. He completed his residency training in obstetrics and gynecology at St. Joseph Mercy Hospital in Ann Arbor, Michigan where he was then on staff for 12 years. He helped found the gynecologic DaVinci Robotic Surgery Program at St. Joseph Mercy Hospital in 2006 and has a special interest in robotic surgery. Dr. Wright is married to Kamala, and they have two active sons, Caelan and Griffin. He enjoys boating, flying, snowmobiling and skiing in his spare time.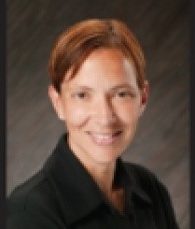 Stephanie Morreale,
D.O., F.A.C.O.G.
Dr. Morreale is a Michigan native. She earned her undergraduate degree from Georgetown University and her medical degree from Michigan State University. She completed her residency at Wayne State University/DMC. She has been practicing obstetrics and gynecology since 2004. She enjoys all aspects of women's care from routine to complex pregnancies as well as office and surgical aspects of gynecology. She is married and has two children (Nathalie and Luke) as well as a delightful Bernedoodle named Gus.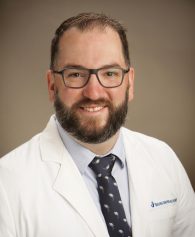 Carter Anderson,
M.D.
Dr. Anderson has called Michigan home since 2000. He completed his undergraduate studies at Michigan State University and spent nearly six years working as a paramedic. Dr. Anderson then began his medical studies at the Michigan State University College of Human Medicine where he was honored with membership in both the Alpha Omega Alpha Honor Society and the Gold Humanism Honor Society. Dr. Anderson then completed his residency training in obstetrics and gynecology at St. Joseph Mercy Hospital in Ann Arbor where he served as the program's Education Chief. When not at work, he and his wife Kaitlin are kept busy by their three daughters – Iyla, Edie, and Remy. In his spare time he enjoys cycling, reading, alpine skiing, and spending time on the water with his girls.
Kathryn O. Rose,
W.H.N.P.
Katie received a bachelor of arts degree from Albion College before attending Case Western Reserve University where she completed a bachelor of science degree in nursing. She worked at Munson Medical center for several years as a labor and delivery nurse and certified childbirth educator. In 2005, she completed a Women's Health Nurse Practitioner program through Drexel University and is certified through the National Certification Corporation. She and her husband, Jim have lived in Traverse City since 1995. They and their two children, Mary Kathryn and Carson, enjoy traveling, entertaining and skiing.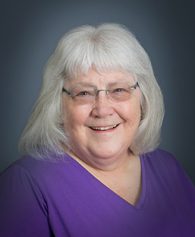 Jan McAllister,
C.N.M.
Jan is an accomplished nurse midwife with 20 years of experience. Jan obtained her undergraduate education in psychology and masters degree in education at Michigan State University. She received her nursing degree at Michigan Tech and the University of the State of New York. Jan then established her midwifery career through Baylor College of Medicine where she received her certification in Nurse Midwifery. Since 1975, Jan has considered Traverse City as her home. Before becoming a Certified Nurse Midwife in 1990, Jan worked as a nurse in labor and delivery for 10 years in hospitals throughout Michigan, Texas and Ohio. Returning to the area in 1992, she was a founding member of Munson Nurse Midwifery Service for 6 years and then had a private practice for 10 years, Women First Nurse Midwifery Service, before joining Grand Traverse Women's Clinic in September of 2008. Jan has one son, Andy, a senior at Kalamazoo College. In her spare time, she enjoys the outdoors and reading.
Christina Plamondon,
C.N.M.
Tina is a Certified Nurse Midwife, who practiced at Hutzel Hospital in Detroit, MI. from 2012 to 2015. She also practiced as a Registered Nurse for 20 years in a neonatal intensive care unit and for 3 years on a labor and delivery unit at Henry Ford Hospital. She earned her Diploma in Nursing in 1987 at Fanshawe College London, Ontario, Canada and earned her Bachelor of Science in Nursing in 2009 at the University of Detroit Mercy, Detroit, MI. She went on to earn her Master of Science in Nurse Midwifery in 2011 at Wayne State University, Detroit, MI.
Tina is originally from LaSalle, Ontario, Canada. She is married, has four children and lives in Lake Leelanau. In 2011, she completed her clinical training in Traverse City and quickly fell in love with the area and the Northern Michigan way of life. She enjoys traveling, exploring new cultures, live music and Karaoke.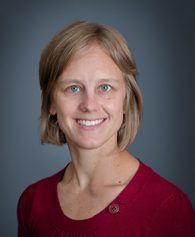 Stacey Steeno,
C.N.M.
Stacey received a Bachelor of Science in Nursing degree from Grand Valley State University in 2003. After working as a registered nurse in Grand Rapids, Chinle, Arizona, and Traverse City, Stacey attended Frontier Nursing University. She completed a Master of Science in Nursing – Midwifery degree in 2012. She taught in the nursing program at Northwestern Michigan College and practiced as a CNM at Hackley Community Care Center in Muskegon, MI prior to joining Grand Traverse Women's Clinic in 2016. Stacey and her husband, Tony, have three sons, Evan, Colin, and Nicholas. She enjoys biking, skiing, and hiking with her family, as well as knitting and reading.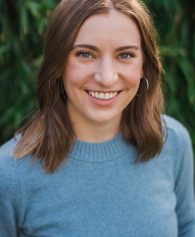 Emily Bicknell,
C.N.M
Emily received a Bachelor of Science at Seattle Pacific University and completed her Doctor of Nursing Practice degree at Seattle University. Prior to becoming a nurse-midwife, she worked as a school nurse with junior and senior high school students and as a doula for several years. She is passionate about providing evidence-based midwifery care and ensuring that people are supported, informed, and empowered throughout their reproductive journeys. Emily was born and raised in Seattle, WA but she's excited to now call Traverse City home. She lives in TC with her husband Nick and enjoys hiking, gardening, traveling, and trying all the amazing food that this area has to offer.